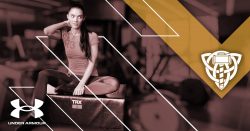 RECRUIT
It will start on the  4 th of July!
This introductory course was created for those who have little or no experience in functional training, who are eager to learn the movements,  tools and the use of equipment that are found in the gym.  Our goal is to improve strength,conditioning, body awareness and coordination. Within two months, the participants will learn how to safely use the functional equipment and gain insights into the training program so that later on, they can individually create their own workout plans.
The program includes a conditioning and a mobility assessment before the trainee enters the world of Thor. This is necessary, because it can detect the strength and possible weaknesses of the client, this helps build up a program that fits each trainees individual needs.
All of this is done based on the principle of graduation, with many repetitions and exercises, with controlled surveys from time to time. The THOR ROOKIE COURSE is not only recommended for beginners, it is recommended for everyone.
This course is based on Dan John's Intervention program, this consists of separating the exercises to five main groups. These five groups indicate the five basic movements, which are: PUSH, CARRY, HINGE, SQUAT, PULL.
The programme divides each movement into sequences, like slow motion, symmetry, and explosive motion.
Every class of the course has five parts, which are the following: coordination, mobility, learning exercise, strength development and metabolic spin.
Bring something to drink, a towel, and Yourself. 
Цей водний курс був створений для тих, у кого малий або зовсім немає досвіду у функціональному тренінгу. У кого є бажання вивчити рухи, пристосування та використання обладнання, яке можна знайти в тренажерному залі. Наша мета покращити силу та витривалість, усвідомлення тіла та координацію руху. Протягом двох місяців учасники вивчають, як безпечно використовувати функціональне обладнання, і набути знання тренувальних програм для того, щоб у майбутньому вони могли самостійно створювати свій тренувальний план. Програма включає підготовку та оцінку руху перед тим, як стажер потрапить у світ Тора. 
Це необхідно, для виявлення сильних та можливих слабких сторін клієнта, це допоможе скласти програму, що відповідає індивідуальним потребам кожного учня.
Усе це робиться за принципом градації, з безліччю повторень вправ, та періодичними контрольними питаннями. КУРС THOR ROOKIE рекомендується не лише новачкам, він рекомендується всім.
Цей курс заснований на програмі втручання Дена Джона, яка складається з поділу вправ на п'ять основних груп. Ці п'ять груп позначають п'ять основних рухів, а саме: ПОШТОВХ, НЕСІННЯ, НАХИЛ, ПРИСІДАННЯ, ТЯГА.
Програма поділяє кожен рух на послідовності, такі як уповільнений рух, симетрія та вибуховий рух.
Кожен клас курсу складається з п'яти частин: координація, рухливість, навчальні вправи, розвиток сили та прискорення метаболізму.
Принесіть щось попити полотенце і себе!
З найкращими побажаннями
Сюзі
Who will be your coach?
Meet Ana!
Ana is a professional coach, who came from Ukraine to find a new opportunity.
Ukrainian fitness Pro Anastasia Lytvynenko is a mother of two children. She became NABBA World Fitness Champion in 2011 in Budapest, when the youngest child was 2 years old. One year later she became WBPF World Champion in Bangkok. Anastasia Lytvynenko then competed in fitness figure and fitness bikini competitions for 6 years and collected over 25 medals and titles. She has traveled all over the world representing large fitness brands and organizations. She has been featured on numerous media channels including Fox News, where she shared her passion and approach to being active and fit, and achieving optimal health and quality of life regardless of your situation. Her approach has a strong emphasis on mothers and fathers who are busy and want to achieve something with their health and fitness. Now Anastasia Lytvynenko, based in Europe is focusing on charity fitness where she is able to increase her reach and raise awareness for people in need through fitness.
CrossFit L1 trainer, NASM Trainer, Lesmills trainer, TRX trainer
She has joined the Thor Gym, and now it's time to meet her on a Recruit course!
It will start on the  30th of May!
It's a course that is designed for anyone who wants to begin functional training, or restart it!
It will start on the  4th of July!
🤽‍♀️🚣‍♂️ Get in shape for summer❗☀️
The sessions will be held in Hungary's no. 1 Functional Gym,  in the 11th district Újbuda ❗ 🥇
Reserve your spot before the class fills up ❗
💪 We start all the movements from the basics, therefore it is perfect for beginners, or clients that feel like rejoining after a missed period of time ❗️
❓What is this program, and why is it so successful?❓✅ Condition / Movement test
✅ Teaches you the basic movements, needed for functional trainings
✅ You get your own coach, this means outstanding supervision during the sessions
✅  Learning how to correctly and  properly use equipment found in the gym (TRX, KETTLEBELL, BARBELL USAGE AS WELL BODYWEIGHT)
✅  The sessions are never dull and never the same💪  If you agree that next to being healthy the quality of work you do is important…..
💪 If you want your own coach, that helps design a program that's made just for you…..
💪 Join our functional training world, and register as soon as possible so that you don't miss out‼️Don't stress about being new, we here at Thor have a great community that does not judge, in fact we take pride in how we all help each other reach all our individual goals ❗️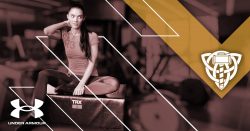 Prices: Monthly ticket is 23 000 HUF (under 18: 20 400 HUF)
Órarend